About
Neogy's production company, Wolf Woman Productions Inc., was inspired by "Women Who Run With the Wolves" by Clarissa Pinkola Estes. Wolf, the Wild Woman, is a metaphor used to describe the force that lies within every woman. A Wolf Woman is the Wild Woman; a powerful soul who never forgets who she is and what she stands for. She is robust, inventive, loyal and fierce. She has eyes all over her. She is led and guided by her superior intuition.
Currently in Pre-Production:
Bloods Words, a Warrior's Walk
I sit with the bald eagle in her wild art gaze
Drying my wet wings as my eye melts into the rippling sound of the duende of poetry and motion

Hear my words
Heed my growl
Fear my piercing scream

I am the winged fire flame of the sword of cinema
---
She has no name, for she is so vast.

She lives at the end of time,
She lives at the edge of the world.

She is both friend and mother
to all those who have lost their way,
all those who have lost their self identity,
and all those who have lost the love of themselves.


She, Wolf Woman, lives in all of us.
She is manifesto for all women,
regardless of age, race, creed, or religion,
to return to their roots,
to unmask their own truths,
to realize their core, and
to confront what they fear the most...
their own power.
- Clarissa Pinkola Estes
More ︎︎︎
---
With the wild nature as ally and mentor, we see not through two eyes only, but through the many eyes of intuition. With intuition, we are like the starry night. We gaze at the world through a thousand eyes.

The Wild Woman carries all the medicines of stories, words and songs; all the mending tools of dances, signs and symbols. She is both vehicle and destination. She is the essence of the Female Soul.

All women are born gifted. To live close to the instinctive nature means to establish one's creative territory, find one's pack, be in one's body with certainty and pride. It means to act in one's behalf, to find what one belongs to. It means to rise with dignity, to proceed as a powerful being who is friendly but never tame. The Wild Woman is the one who thunders in the face of injustice. She's the one who keeps a woman going when she thinks she is done for. The Wild Woman is fluent in the languages of dreams, images, passion and poetry.

She lives in women everywhere. She is mother of el duende, the goblin wind of creativity. The wild nature belongs to you. She truly belongs to all. Without us Wild Woman dies. Without Wild Woman, we die.

Para Vida, for true life, both must live.
- Clarissa Pinkola Estes
---
Manoshi Chitra Neogy
Filmmaker, Director, Poet, Performer, Professor, Author
Manoshi Chitra Neogy is a wildly talented and complex artist, determined to push the envelope of artistic expression. Her films have been created and shared all around the globe, and have led to countless awards and accolades throughout her career.

Neogy is also an acclaimed poet who seamlessly and powerfully melds vision, poetry, and word art, resulting in an alternative, thought-provoking art form. 'Wood Orchid', a sensual and alluring journey, was performed throughout the USA and in Paris, France.

Neogy's work is inspired by legendary filmmakers such as Andrei Tarkovsky, Federico Fellini and Ingmar Bergman. In turn, art is transformed by her spirit. Her professional experiences – such as working alongside the world-renowned filmmaker Werner Herzog – intertwined with her personal spiritual journey through this lifetime have created an incredible human being with a hunger to challenge the status quo. She is indeed braving a new world and more than ready to change the language of cinema.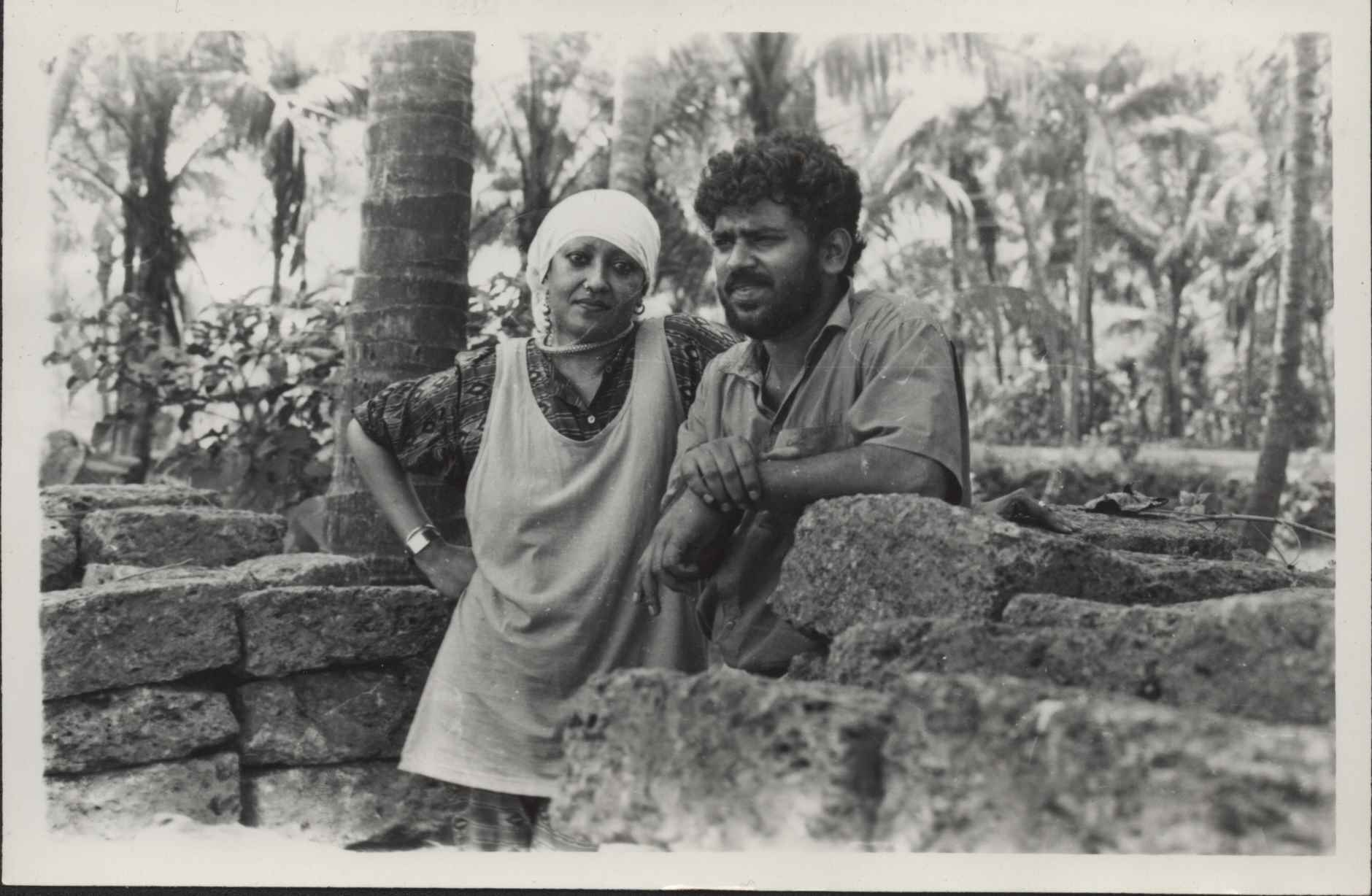 ---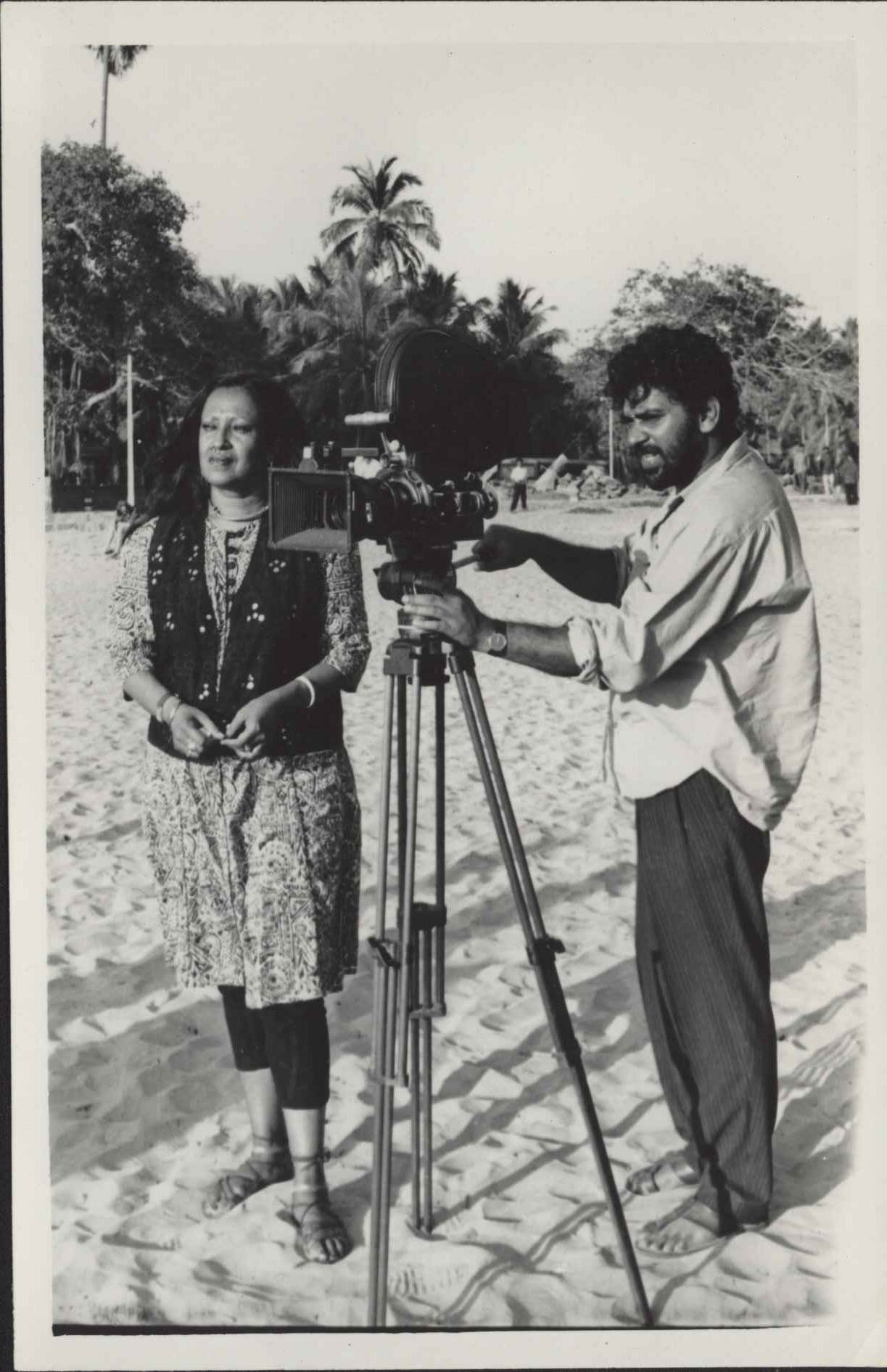 Professor of Film
Manoshi Chitra Neogy has worked nationally and internationally directing and producing several documentaries, short films, travelogues and commercials - relating to self-expression, cultural issues, and art forms - which have aired around the world. In 1988, her film entitled 'Woman-Self' - a thirty minute film - received Best Rendition of Poetry in Motion on Film at the South Asian Film Festival in New York City and Best Director at the Festival of Women in Vision in Colorado, the Women's Film Festival in France, and The International Short Film Festival in Montreal, Canada.

Her feature length film, 'A Journey Within a Journey', premiered at the Asia society in NYC in 1999, and deservedly won the Best Script and Narration award at the International Film Festival in Portugal and the Director's Citation Award at the Black Maria Film Festival.
She has also coined the phrase 'Cinepoem', of which her current feature length film - 'Blood Words' (currently in preproduction) - is a direct result.
Currently an adjunct Professor of Film at the Tisch School of the Arts at NYU, Neogy teaches cutting-edge, non-traditional courses such as Film as a Transformative Process, Experimental Screenwriting/The Architecture of Dreams, and an Intermediate Experimental Workshop. She has also taught experimental film courses and workshops at Sarah Lawrence College and Yale University, and was a visiting artist at Baruch College, Pratt Institute and Brooklyn College.

RESUME.