Journey Within a Journey
One of her last films, Journey Within A Journey, premiered at the Asia Society in New York City in 2001 and deservedly won the Best Script & Narration Award at the International Film Festival in Portugal as well as the Director's Citation Award at the Black Maria Film Festival in New Jersey. Journey is a full length feature film about life, death, and transformation, filmed entirely in Kerala, India. Neogy's personal quest to seek understanding and renewal resulted in a film that magically transports her audience to the ancient truths of her homeland.

---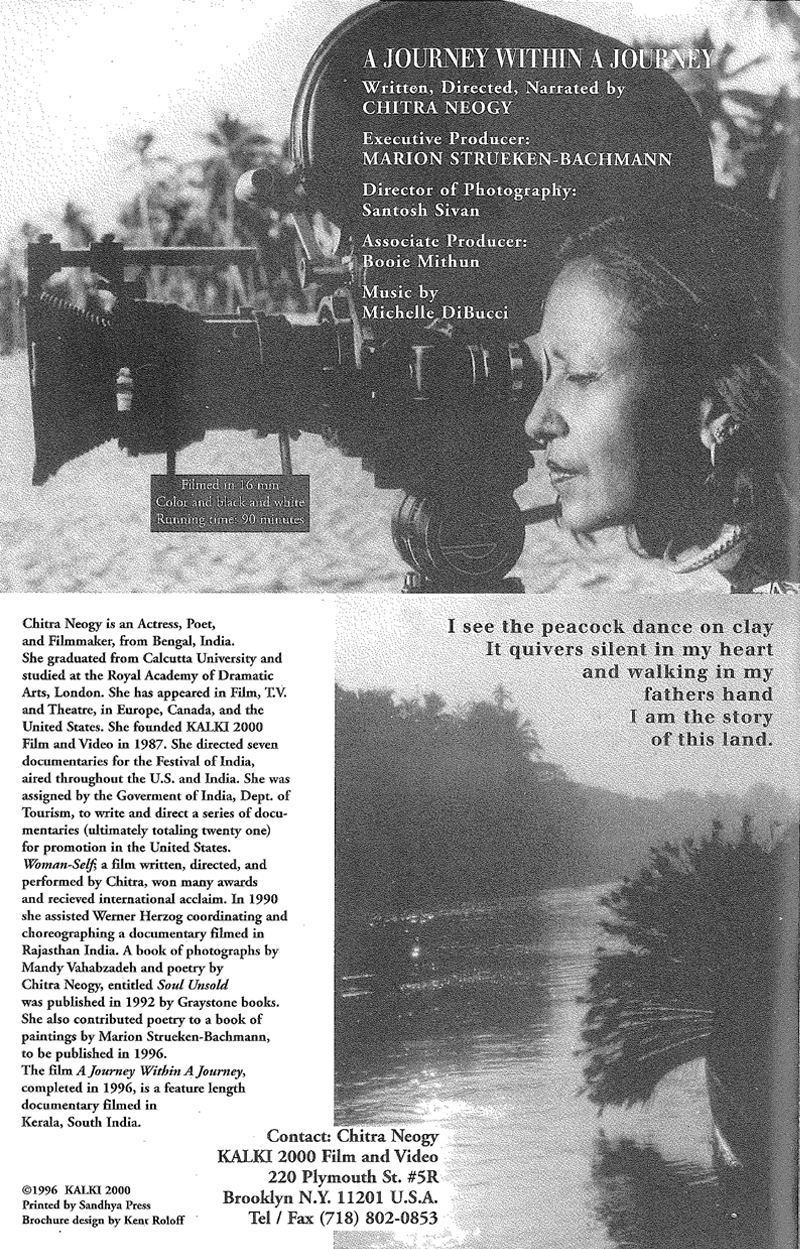 ---
---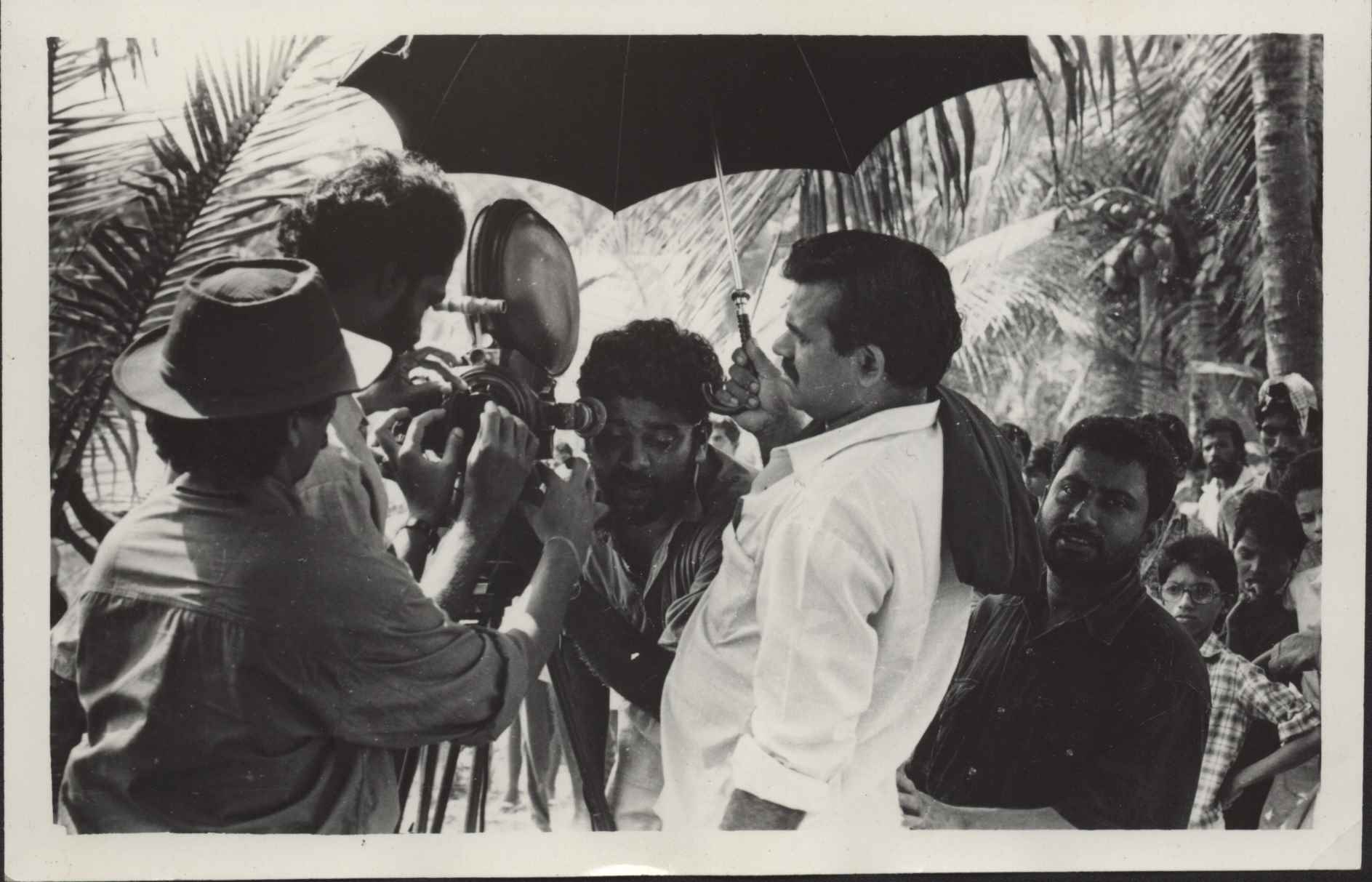 ---
I see the peacock dance on clay
It quivers silent in my heart
And walking in my father's hand
I am the story of this land.